This function is used to add your client's job opportunities/searches to your database.
Click the Company icon on your Main Toolbar to open your Company Menu
Use the search area to find and open the company for which you have a new position.
Click the Positions icon on the Edit Company toolbar.
Click the Add New Position action icon.
Enter details about the job. Verify that that the Number of Openings field is 1 or greater, the position's Status is Available/Open, and the Show on Web field is set to 'Show' if you show jobs through PCRecruiter's candidate web extensions.
Click Save.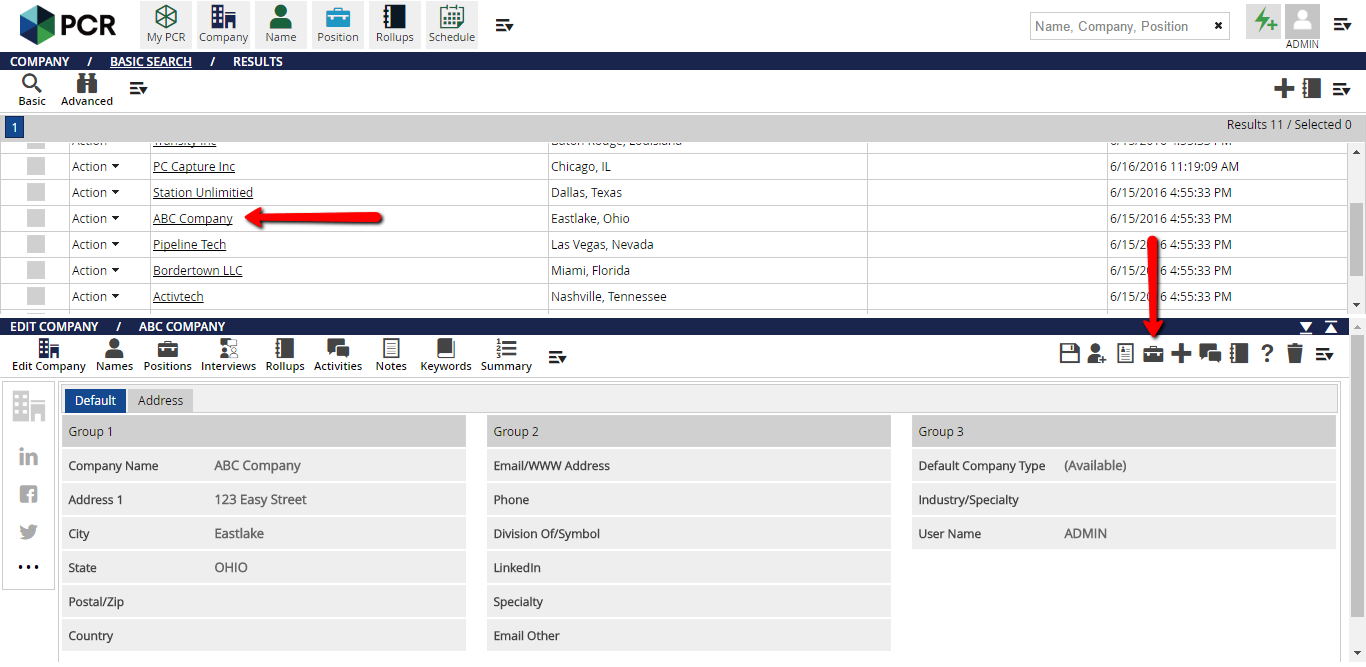 If you frequently create similar positions, click here to learn how to use Position Templates.